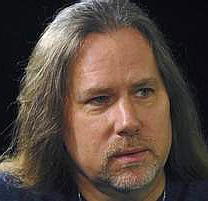 Roger Simmermaker has written five books on Buying American and trade policy since 1996 and has been a frequent guest on Fox News, CNN, and MSNBC. Roger has also been quoted or featured in The Wall Street Journal, Business Week, USA Today, and The New York Times, among many other publications.
Roger's books have been endorsed by prominent people on both the political left and the political right, such as President Bill Clinton, Neil Cavuto of Fox Business Network, and syndicated columnist Patrick J. Buchanan.
His 'Buy American Mention of the Week' and 'Reject Free Trade' articles are widely distributed in many newsletters and on many websites including WND.com, OpEdNews.com, and www.ProsperousAmerica.com (Coalition for a Prosperous America).
Mr. Simmermaker has spoken to various groups including labor unions such as the UAW and IBEW, charity groups such as the Wounded Warrior Project, veterans groups such as the American Legion, and retiree groups such as the Alliance for Retired Americans.
Roger has a degree in Electronics Engineering Technology, has been a member of the International Association of Machinists & Aerospace Workers for over 34 years, and is a former president of IAM Local Lodge 610.
He currently lives in Orlando, Florida with his wife.